Property prices have decreased in and around the UK at the end of 2018 due to the uncertainty of Brexit. According to the UK's biggest property developers we should expect a price rise by 1.5% across the county in 2019. This prediction seems positive as it is estimated 2% added price increase as well as 3% more by the end of 2019.
This is good news for investors as they are less people purchasing their own properties this has caused a high demand in lettings. Report are claiming that buyers which including Chinese investors are choosing to stay and buy more properties for the purpose of letting them. This is because affordability is an ongoing issue.
The average UK house price is estimated to raise from £221,000 to around £285,000 by 2025. This means the property market is very likely to remain stable but still at a high by historical standard.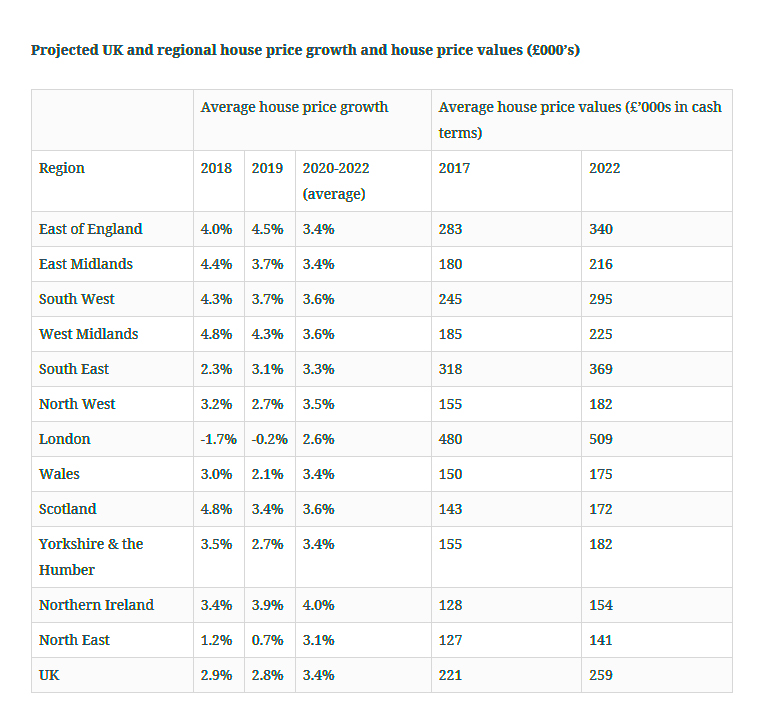 Richard Snook, senior economist at PWC, commented:
"UK house price growth remained resilient in 2017 despite a weakening economic backdrop, but has shown signs of moderating during the first half of 2018, particularly in London. Affordability in the capital has been stretched due to three factors: a high deposit saving hurdle, increased economic uncertainty relating to Brexit acting as a drag on international investment, and reduced numbers of housing transactions due to stamp duty changes.'
"However, London house price growth should pick up again from 2020. We project the average price of a London home in 2022 to be £509,000, compared to £141,000 in the North East. This means the large affordability gap between the capital and other UK regions is set to remain."
To conclude, despite the uncertain leading to 2019 the property market should remain stable as we are going through post Brexit the decrease has not been so significant investors are still choosing to do business I the UK which helps the property market and economy.