It's every landlord's ambition to establish a steady, long-term rental with tenants who respect your property and pay the rent on time. But a certain amount of preparation is needed before you can open the door to your first tenant viewing. Doing the groundwork before tenants move in can save a lot of headaches later on, and that's why we are offering this short guide to letting property to help prospective landlords.
Your first move as a landlord should be to make sure the legal and administrative tasks have been sorted out. You will need to ask your local council if you require a 'landlord licence' or HMO. If your property is leasehold, read the lease carefully to make sure you have permission to sublet. You should also inform your insurance company and mortgage provider that you intend to rent out your property.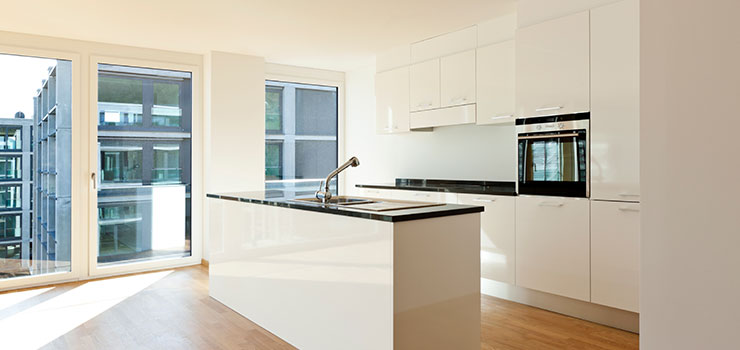 Secondly, you must ensure that the house or apartment you are offering for rent meets current safety standards. This will include providing an Energy Performance Certificate (EPC) for the property, getting a qualified electrician to check the wiring and any electrical equipment provided, arranging to fit and test smoke and carbon monoxide alarms and generally ensuring that the property is safe and free from health hazards. If you are in any doubt about a landlord's legal responsibilities, you'll find further information here.
The next step is to consider the type of tenant your property is likely to attract. Young professionals? Families? Mature downsizers? Students? Are you planning to offer long-term or short term lets? Would you consider a corporate let? An experienced letting agent is the best person to advise you on how to present your property to attract your ideal tenant, and to carry out careful tenant screening to ensure that every applicant comes highly recommended.
At Moving City we are always happy to provide tips for renting a house successfully. We'll also provide a comprehensive service that takes away most of the hassle involved with renting out a property, including drawing up inventories, arranging landlord insurance and carrying out regular inspections. You can rest assured that everything we do is industry compliant: as members of ARLA it is our duty to stay up to date with residential lettings regulations and news. From our initial valuation (using the latest, industry-standard tools) through to tenant finding and property management, we do everything we can to support and guide you, working around the clock to schedule extra viewings, handle negotiations and draw up tenancy agreements.
Looking to sell or let your property? Before marketing your property, get a free valuation here.