Once you've made the decision to sell up and move on, it's natural to focus on your next move. Thinking about "how to sell my house" may be low down on your list of priorities, but in a crowded and often complex marketplace your home can benefit from being in tip top condition to give it the edge over properties listed at the same price, in the same area.
Your estate agent can help here, with an honest valuation which takes into account the prices recently achieved for nearby properties of the same type. A good agent will also be happy to guide you through the process of selling a house.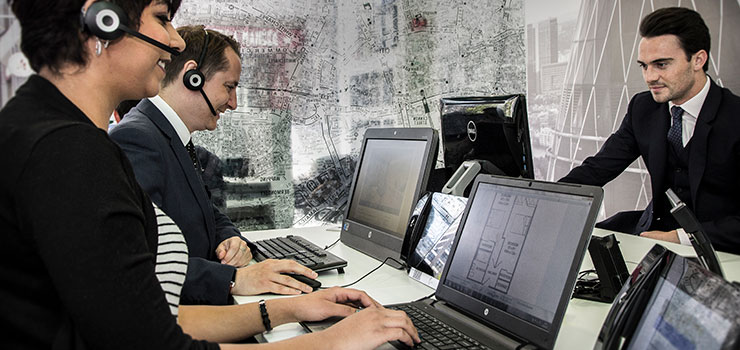 When you are selling, house tips offered by your estate agent will be aimed at helping you achieve the best possible price. Your property should look clean, well kept and welcoming, so carry out an audit of the exterior and interior of your property, then make a list of the jobs that need doing. Do the windows look like they need a fresh lick of paint? Are the pot plants on your balcony past their best? If you have a garden make sure it is tidy, with borders weeded and any paths clear of leaves, bins and boxes. It takes very little work to freshen up these areas but the rewards could be huge if you can improve your home's 'kerb appeal'.
Your property's interior may also benefit from some general maintenance and de-cluttering. When you're looking forward to your next move it may be hard to find the motivation to deal with small maintenance issues, but it's well worth the time, money and effort involved in tackling those tasks now. Look out for things like broken tiles in the kitchen, marks on the walls, dripping taps or stained carpets and call in a tradesperson to carry out the work if you don't have the time or inclination for DIY.
Your greatest ally in selling your property is your estate agent, so ask around for recommendations and read online reviews before making a choice. At Moving City we believe that communication is key to a successful sale, so we'll update date you regularly with progress throughout the sales process, providing feedback on viewings and updating you on offers made.
With a little groundwork and some help from the experts it won't be long before the right offer comes along, leaving you free to focus on your next move.